Glendining's English and World Coins. The R.P.V. Brettell Collection of Coins of The Devon Mints
Item no. 21673 (LACBOOKS)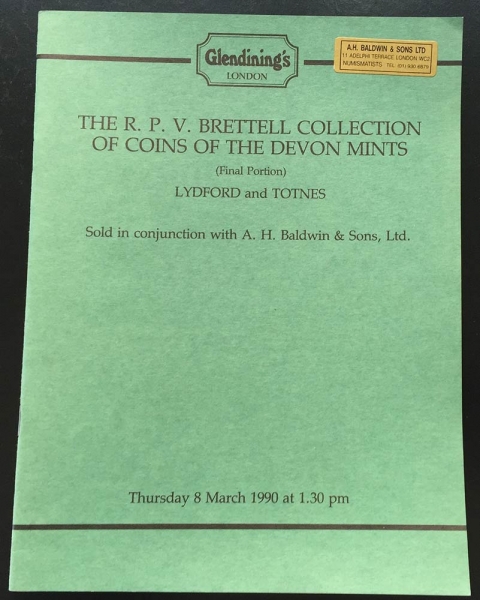 Glendining's English and World Coins. The R.P.V. Brettell Collection of Coins of The Devon Mints ( final portion ) Lydford and Totnes. In conjunction with A.H. Baldwin & Son. Brossura ed. pp. 19, lotti 502, tavv. III. Buono stato.
Price £ 20
Other items on sale
Do you need help? Contact us now!
Shipping
The shipments is

made

by

post

with

Royal Mail

or Poste Italiane,

insured for the full

amount

.