The Numismatic Chronicle and Journal of the Numismatic Society. London 1891
Item no. 22111 (LACBOOKS)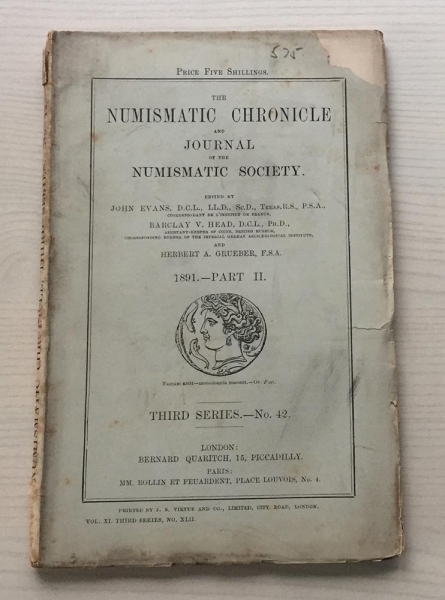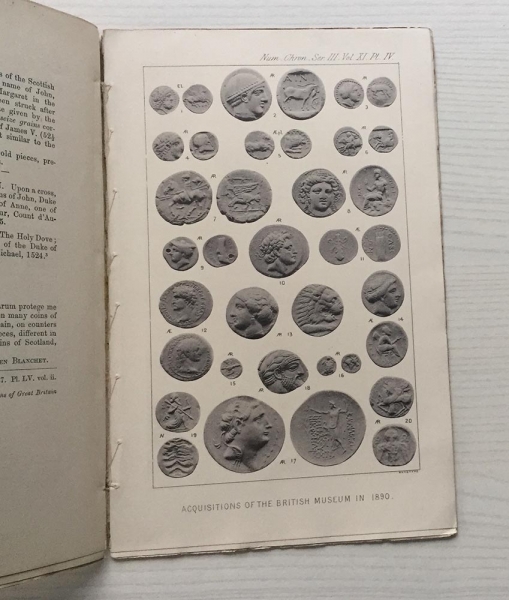 The Numismatic Chronicle and Journal of the Numismatic Society. London John Evans, Barclay V. Head, Herbert A. Grueber 1891 Part II Third Series No. 42. Brossura ed. pp. 204, tavv. V in b/n . Copertina sciupata Contents: • Warwick Wroth, "Greek Coins Acquired by the British Museum in 1890" • Warwick Wroth, "Eupolemus". • Falkland Warren, "Notes on Coins Found in Cyprus". • John Evans, "On Some Rare or Unpublished Roman Medallions". • G.F. Crowther, "On a Pax Penny Attributed to Witney". • H. Montagu, "On the Durham Pennies of Bishops De Bury and Hatfield". • L.A. Lawrence, "English Silver Coins Issued Between 1461 and 1483".



Price £ 50
Other items on sale
Do you need help? Contact us now!
Shipping
The shipments is

made

by

post

with

Royal Mail

or Poste Italiane,

insured for the full

amount

.